2015 In Review
31 March 2016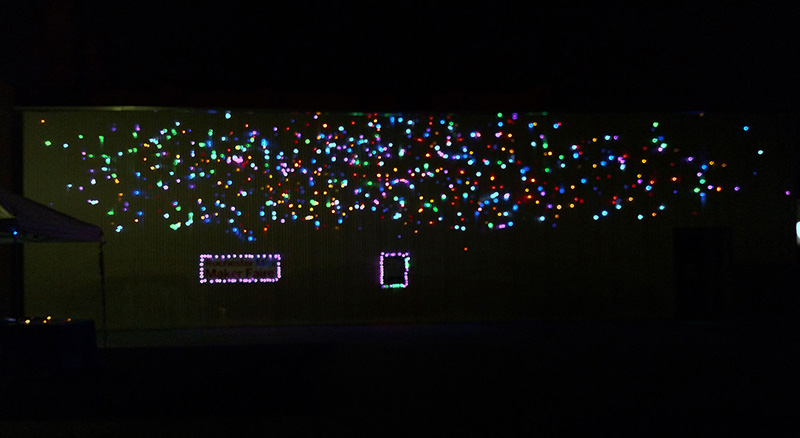 The breakdown of the year that was full of leaps into the unknown: 2015.
January:
Started to really get to know more artists and makers better
February:
Joined the Finger Lakes Regional STEM Hub
March:
Volunteered at FIRST Robotics Finger Lakes Regional (8th year volunteering!)
First visit to Ithaca (spent weekend exploring there for Becca's Birthday)
TEDxFlourCity Kickoff (1st time in the Federal Building in Rochester)
April:
Fast Forward Film Festival
Attended the Memorial Art Gallery's Hidden Passions Talks for 1st time.
Started to partner and meet with the Rochester Museum & Science Center (RMSC) more often
Organizers Potluck
May:
Geek Chic Prom at the RMSC
Sister's Graduation
TEDxFlourCity
First anniversery with Becca!
June:
Buffalo Mini Maker Faire
Rochester Mini Maker Faire Kickoff
July:
First trip to The Foundry and Buffalo Labs
Organized and led the LED Throwie Experience at the Rochester Street Light Festival

Huge hit
Over 2,000 people came through our area
First time running an interactive art project

First started discussing the idea of a Bring Your Daughter To Hack Year in Rochester
August:
RMSC After Dark Lights Out - Ran the LED Throwie Experience
Visited Becca's Family Cabin in Minnesota for the 1st time (incredible)
September:
Fringe Festival - Ran the LED Throwie Experience at Friday at the Fringe (1st time with full mobile setup)
Attended the NYC World Maker Faire for the 1st time

Met other Maker Faire Producers for the 1st time at Producers Workshop
October:
Started to advise schools on Makerspaces
Saw Jamie Hyneman give a talk at RIT
Left working at the University of Rochester School of Nursing to focus on the maker movement
November:
Barnes & Noble Maker Faire

Ran hands on activities at 3 different stores over 3 days

2nd Rochester Mini Maker Faire!

Another big success!
3,000 people in attendance
110+ Makers
First time with VIP speakers
December:
Started to work with TEDxAllendaleColumbia
Started to figure out Maker plans for the future